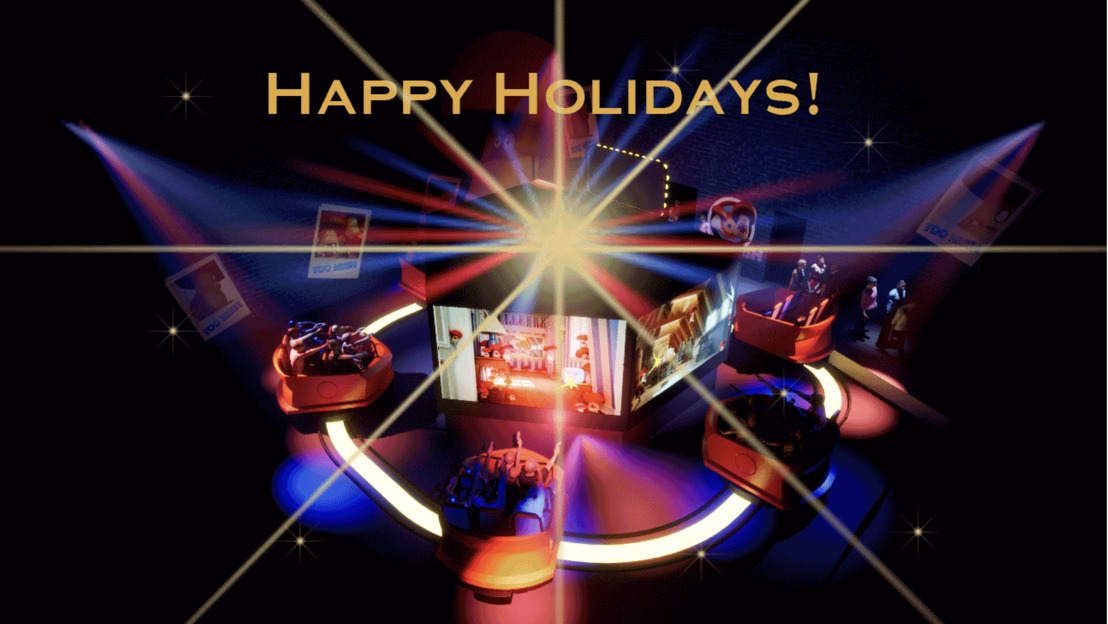 Best wishes for a festive holiday and happy new year!
We are nearing the end of another turbulent, yet successful year. Smash & Reload dark ride was warmly welcomed by the market and as we speak plans are made with our partners Triotech and Polymorph for further deployment! And we are moving forward with exciting developments in AR and VR, so watch out for more to come soon...
For now we wish you festive holidays and a smashing new year with inspiring collaborations leading to bold and fun experiences... Cheers to 2022!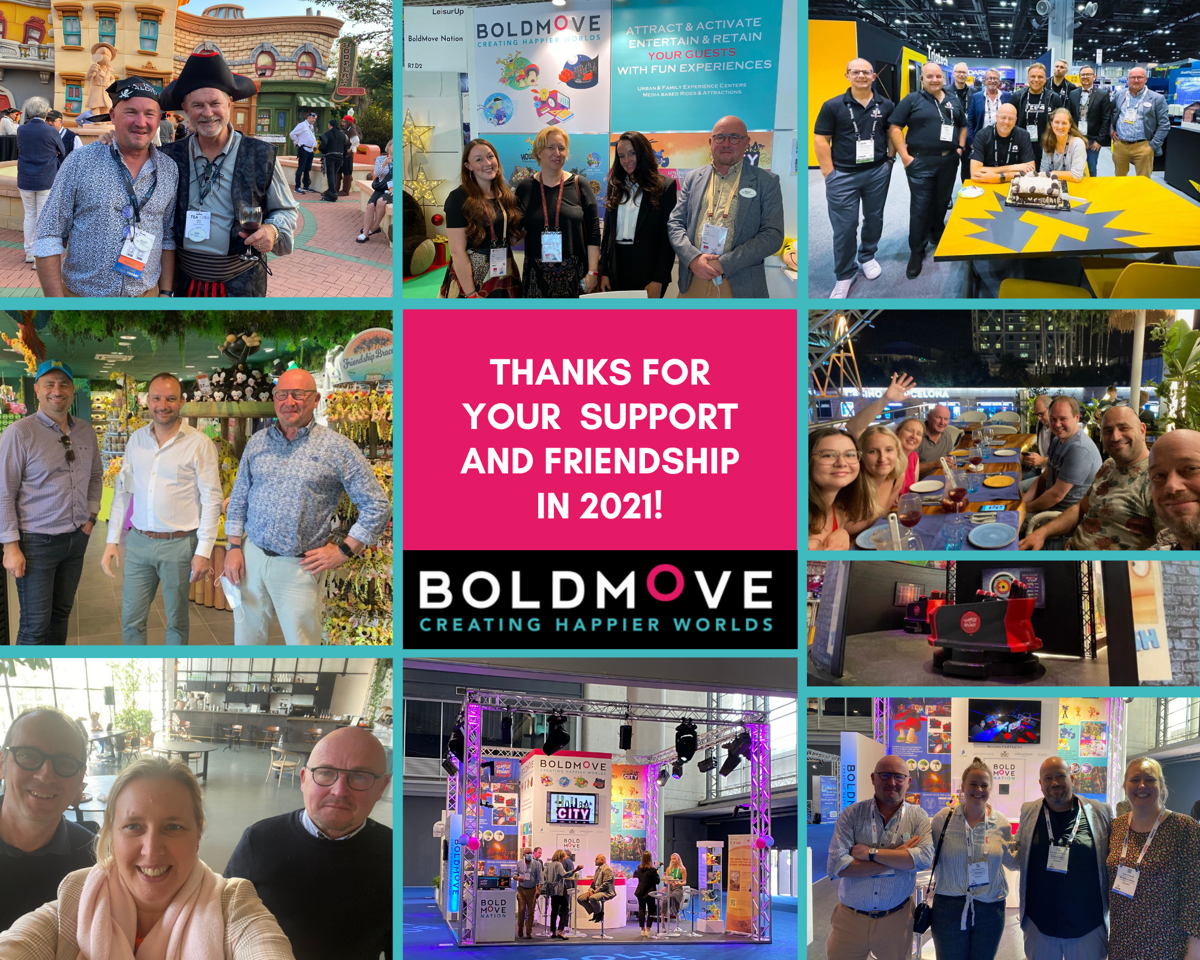 Thank you all for supporting, joining and loving us in 2021! We enjoyed meeting up again in person at SEA in Riyadh, IAAPA Expo and SATE in Barcelona, IAAPA in Orlando and Mapic/LeisurUp in Cannes.